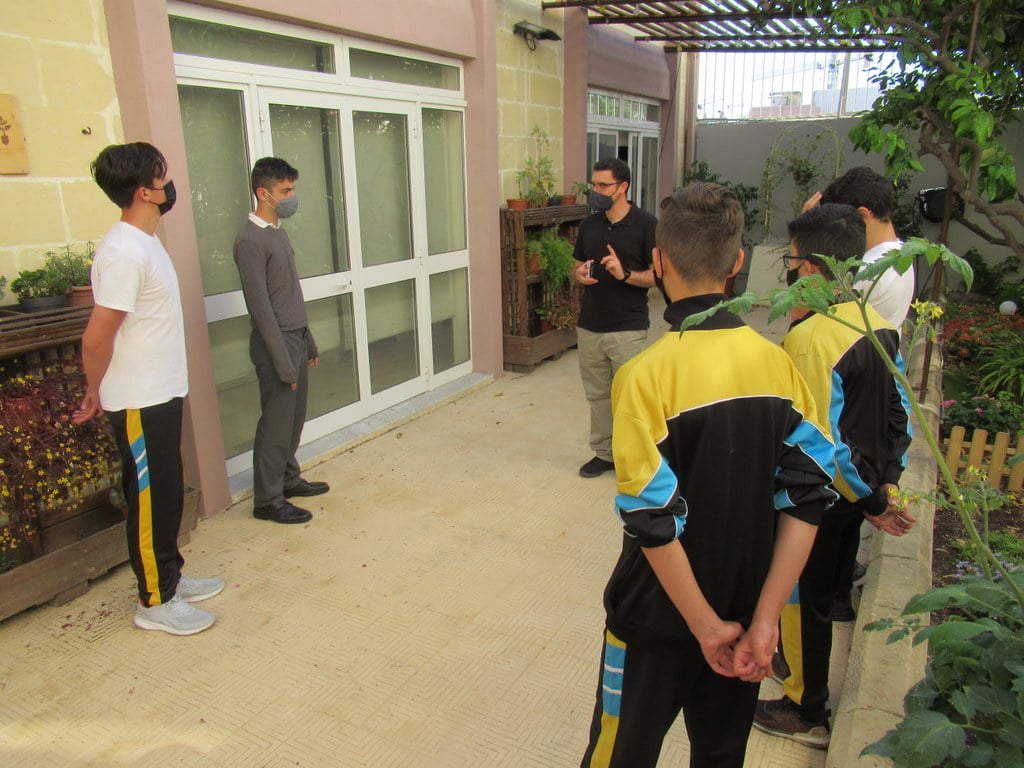 As part of this year's celebrations commemorating the conversion of St. Augustine (24th April),
Year 7-10 students were given the opportunity to get to know a little more about
the Augustinian charism during our weekly Pastoral Sessions.
During the previous weeks, visits were made to the respective classes by Fr. David, Fr.
Terence and Fr. Mario during which they shared their personal experiences concerning
their vocation as Augustinian priests. Following this, it was now the turn of the students of Years 9 and 10 to have a closer look of the religious life by visiting the convent environment.
This was organized in the form of a visit to the convent dedicated to Saint Thomas of Villanova, which forms part of the secondary school's campus. Students could obtain a first-hand
understanding that life as an Augustinian priest wasn't after all so harsh and out of touch
with modern everyday life.
This experience involved a guided tour of the convent by Fr. Terence following which students enjoyed some recreational time in the convent's basement that had been converted into a Youth Centre last summer in preparation for the current scholastic year.
In this way students had the opportunity to discover and reflect upon the beauty within themselves and to explore their personal calling in life that God is inviting them to follow.
Search the Truth, Awaken the Fire within You!
Mr John Baptist Sultana