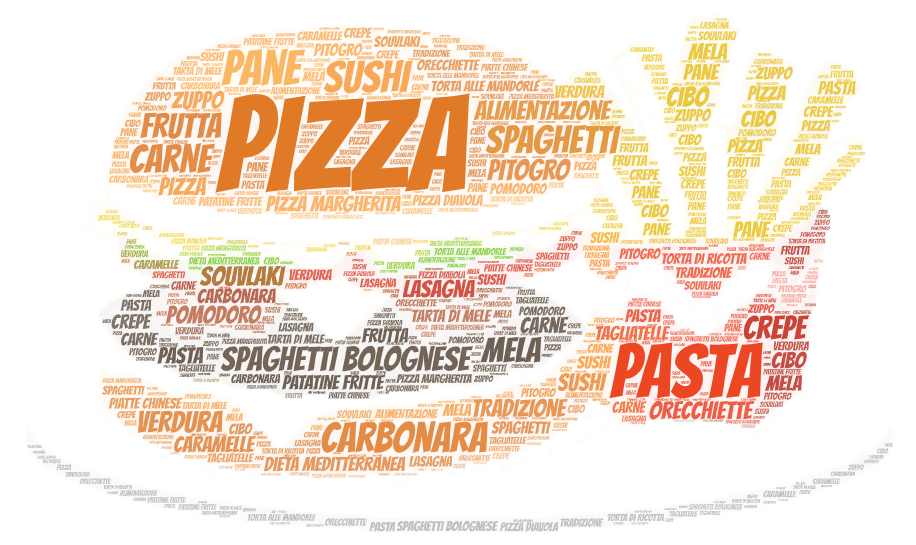 This year students studying Italian in Year 8 Orange together with students from Scuola media Padre Pio – Torremaggiore, St. Michael School – Santa Venera and 3a Scuola Media di Orestiada Greece took part in a project called 'Siamo quello che mangiamo'. The main purpose of the project was to promote dialogue through the "language of food". We tried to encourage the approach to different realities, culinary history, knowledge and traditions and comparison between countries.
Answergarden was used to come out with different words related to food in target language (Italian). Then individually students had to create different logos using the words all participating students from all countries came up with. Finally one logo amongst those created in our class was chosen through a poll. When logos from participating countries were submitted an online poll was created for students to decide on our final project logo.
Through a group work activity we created a coding unplugged activity. Here students had to practice numbers, alphabet and directions in Italian in order to create a 'path' to direct other students towards their favourite food. The most popular food was selected through an online poll. We also tried out a coding game provided by other students from other schools. Here firstly we tried to guess which was the favourite food and then did the coding unplugged game to verify our hypothesis.
Students also had to independently research for typical Maltese recipes which we then shared in our common recipe book and a common food dictionary was created. Finally we also tried out the famous pizza where we went to a local restaurant. Whilst there we met our fellow friends through video-conferencing and they could see live the class doing the activity. By doing all these activities students had the opportunity to practice the target language with peers, confront on different topics, make good use of digital tools and become good citizens whilst also meeting the objectives of their curriculum in Italian.
Here is the final ebook which showcases all the activities done in this project. https://en.calameo.com/books/0065916097bc027f280fa