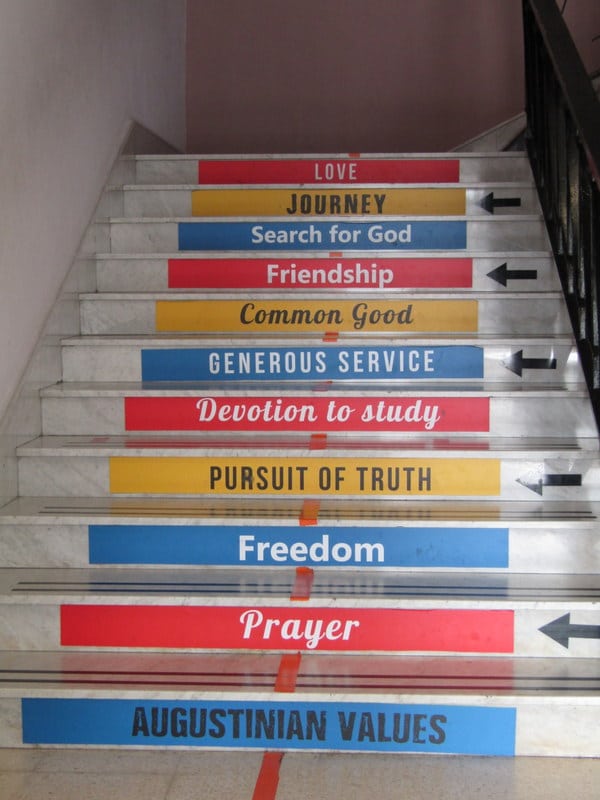 It is with pleasure that I had the opportunity to navigate through the new Saint Augustine College's Website. I found a very neat and aesthetically pleasing space which offers to the reader a clear presentation of our College in words, images and colours. Moreover, I found in it a virtual celebration of an educational community of people who came together and continously strive to provide holistic support to the young men entrusted to them. This is the spirit which inspired our Augustinian friars more than 170 years ago when the virtual world was not even something to dream of, but which still motivates all those who work in some way or another in favour of such an educational mission.
However the centre of the celebration are the students themsleves who were born in such an evolving era when technology is actually their daily bread. It is overwhealming to navigate in such a space and find a real showcase of so many initiatives, achievements, experiences, and all sorts of educational projects which put the student in the forefront and make the most of his abilities. This is after all the main aim of such a virtual space, together with all the interesting information about the College which one would be interested to discover and enjoy.
Committed to the Catholic and Augustinian roots, I augur that our educational community keep investing and improving our services, structures and facilities aiming to reach better the needs of our students and their families. Whilst keeping up to date with the challenges of modern technology, this space give just a taste of a collective commitment which goes far beyond the virtual reality and is committed to build real personal contact and strong relationships.
May you all find this virtual experience interesting and helpful!
Fr Leslie Gatt osa – Prior Provincial of the Maltese Augustinian Province